Raffia bags
Raffia bags are undoubtedly the best choice in summer. When summer arrives, it is best to opt for lightweight bags made of fresh and light materials such as raffia or wicker, which combine wonderfully both in relaxed looks to discover the city, and to accompany you on your days at the beach.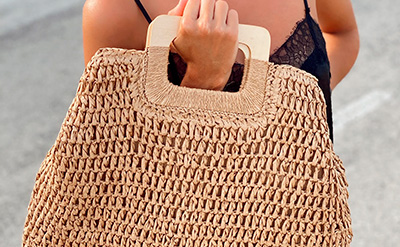 Show Filters
Discover among our selection of raffia bags and baskets, your perfect bag to go to the beach bar and to spend a perfect day at the beach.
Find raffia shoulder bags,raffia shoulder bags, bamboo handle baskets ideal for dinner or lunch with your friends.
The favourite accessory of all it girls can be found at Montsaint.
Discover all our Raffia collection