Crossbody
At Montsaint we have the perfect shoulder bag for you. There are many styles of women's bags for every day, but without a doubt, shoulder bags are the preferred option for any look, because of how comfortable they are to carry.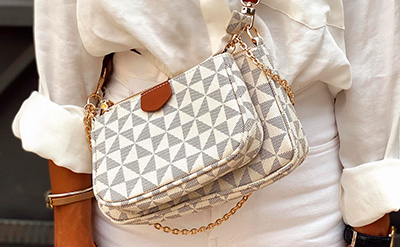 Show Filters
Showing 1-18 of 61 results
-49%

-49%

-48%

-57%

-45%

-49%

-49%

-42%

-52%

-52%

-28%
Show Filters
Showing 1-18 of 61 results
Of the many styles of everyday bags, crossbody bags are without a doubt, your favourite. Of all the different types of bags, crossbody bags are probably the most comfortable to carry, as they allow you to keep your hands free at all times.
At MONTSAINT we have the perfect messenger bag for you whatever your style; more basic or more classic, more urban style, more elaborate, nylon or more casual, all of them are the perfect accessory that, besides fulfilling their function to carry your essentials always with you, will give you the comfort of having your hands free to enjoy a good coffee, a croissant or take your camera and photograph the city like a true influencer.